By Christine M. Clewell
My first encounter with the organ music of Johann Sebastian Bach was at the age of six during my first piano recital. It was the month of May when I first heard "Toccata and Fugue in d," BWV 565. The opening ornament and the symphony of sounds which followed, were awe-inspiring, filled with majesty. I had no understanding of the music or the venerable Bach. All I knew was that I loved the music that I was hearing. It spoke to me, and I wanted to play this piece one day. Several decades later, the mystery of the muse still strikes a chord within me, inspiring a desire to learn new music and refine repertoire that I've learned through the years since that spring recital. While I aspired to teach early in my undergraduate years as a church music major at Susquehanna University (Selinsgrove, PA), it was the love of this literature that led me to continue my organ studies at Indiana University of Pennsylvania (where I am honored to serve on the faculty) and the University of Michigan (Ann Arbor). As I did then, I do now – I want to listen, learn, and play convincingly well as much music as possible, not only for my edification and artistic satisfaction, but for the benefit of my students.
Enters CrossFit.
A couple of years ago I was introduced to CrossFit by a friend's daughter who is maniacal about this fitness program. What does CrossFit have to do with teaching and making music? Two years ago I would have asked that myself! But major life changes and health challenges led me to pursue solutions and alternatives for both optimizing my organ performance growth and enhancing my physical health. The benefits of physical and mental fitness were expected but the real surprise was the impact, if you will, "on the bench."
So, what is CrossFit? Developed by Greg Glassman in 1996, CrossFit is a fitness program that involves a variety of full functioning movement performed at high intensity intervals. It is designed to incorporate a cross-section, if you will, of movements that we encounter in everyday life, from bending down to pick up the laundry to reaching for an item in the kitchen pantry. The components that define CrossFit are also the defining benefits of it. The regimen encompasses at least seven aspects: 1) a community and team-building atmosphere that makes the program uniquely successful for people of all ages and physical abilities; 2) a workout space or gym referred to as "The box"; 3) a vast combination of routines that rarely recur within the span of a year–this variety keeps one learning and engages all areas of the body; 4) the daily, exercise routine is called a "WOD", an acronym for workouts of the day; 5) almost every WOD can be modified to the individual's physical capacity; 6) each WOD usually incorporates a combination of at least three skill areas that include strength training, joint flexibility for full range motion, and some kind of cardio or metabolic training exercise that allows the heart rate to climb up and down for conditioning; 7) results-driven record keeping, where each individual tracks their progress in both timed and untimed routines, i.e. throwing a six pound wall ball, or doing box jumps. (The activity with a wall ball involves throwing a weighted ball up against the wall, at least seven feet over your head from a squatting to a standing position; the ball can weigh from six and up to twenty pounds plus. Box jumps are the mere act of jumping repeatedly on a wooden box that can be at least 24 inches high; there is a technique required when jumping so as to ensure a firm landing…on the box!) These quantifiable results provide the impetus for sticking with the program in order to do more, or to beat one's time.
The results driven nature of CrossFit is just one of the motivating factors that makes the regimen successful. Like the journey of every artist and teacher, one never "arrives" in mastery of skills….and the rewards are in embracing the journey and subscribing to the lifestyle of learning which never gets old. There are always more combinations of movements, increasing in difficulty and function, to strengthen another part of the body.
When I began CrossFit, I had to study videos and memorize CrossFit terminology in order to understand what I would be asked to do in the class. Every day, the routine is different. At first, I attended a year of introductory classes referred to as "On-Ramp", so that I could learn how to do various skills which I still (a year later!) practice in an effort to improve my technique. (Both novices and veterans alike devote time to practicing technique during what is called "Open Gym" time. The measure of care and intentionality with which I drill a difficult passage at the organ is commensurate to how I practice wall balls and burpees. (Burpees are an unbroken, multi-step, aerobic move that requires strength training motion; it begins in a standing position, followed by a quick drop into a squat position, followed by kicking your feet back into a plank position with arms fully extended, returning to a squat position that cadences into a standing position from the squat.) It has been my experience that it takes the same grit and grace required to learn Demessieux's "Te Deum", or Bolcom's "Shall We Gather By the River" to learn and then carry one to satisfying results in a CrossFit class.
Since beginning CrossFit in July 2016, I approach the organ with more skill, quality control, and physical awareness and finesse than I ever did before. Since the inception of my CrossFit journey, I have incorporated analogies during lessons that either chagrin or amuse my students! (The organ practice room is "The Bach Box"!) It is with this newfound awareness of how the body needs to move freely and calmly that I incorporate essential body mapping concepts into lessons. By using CrossFit references and imagery, I instill confidence building strategies in order to promote a healthy body image and technical finger and pedaling dexterity at the bench. A student who feels good about themselves from the inside-out will surely mirror this in his, or her performance.
Summoning the positive impact that has come to my students with this physical fitness regimen, what has been most enlightening is that I am reminded of what it is like to be a student when I go to CrossFit. During this weekly ritual, I am engaged in challenges that enable me to see through the lens of a student what it means to learn something new. Considering that the majority of my organ students are piano majors who are learning how to play the organ for the first time, I have reflected on the impact of precise language to encourage a student who has never touched an organ in his, or her life. While organ majors may not need to struggle to play a hymn well, a newcomer to the instrument is not accustomed to moving their feet, concurrently with their hands, unless they are marching in a band! For a season, I grew quite insulated in my field of expertise, so I needed to be reminded that singing solfége syllables while playing the bass line of a hymn in the pedal line is not so easy when the soprano line must be played on a manual, a few feet away for one's comfort level. In addition to the piano backgrounds of my students, I've also taught a substantial number of students who are non-keyboard majors—these students are majoring in Tuba, saxophone, flute, or percussionist. Referencing the myriad of ways that the non-keyboard majors experience musical production, CrossFit has benefited my profession. For the piano majors, while their keyboard facility is solid and often transitions well to organ pedagogy, the physicality of playing, balancing the body, the feet and the hands are often accompanied with tension in the beginning stages of organ lessons. For the non-keyboard majors, the organ is all new. From sitting on a bench, in suspension, to moving their feet and hands, it has proven helpful, effective, and rewarding to teach organ through the lens of CrossFit.
Yes, this CrossFit experience permutated, transformed, and induced an unexpected and rewarding form of reflective practice. It is in my discovery of a whole new world of CrossFit movement that I have identified transferrable concepts to improve my artistic growth as an organist and as a teacher. In this reflective practice discipline, I think about organ facility and pedagogy and the critical impact that body mapping has on my students. I have re-evaluated how to relax certain parts of my body while keeping other parts moving in a more focused manner. The strengthened core muscles that are regularly targeted in various CrossFit movements have improved my endurance and my physical balance at the bench.
What changed my priorities and motivated me to carve out time to try CrossFit? In the past, I had explored classes in Pilates, yoga, regular weight-bearing routines in the gym, but I never enjoyed that kind of physical activity. The results, both in appearance and internal gain were not measurable. However, there's nothing like a health crisis to awaken and teach you how to appreciate what you have and what you can do. In 2011-2012, I was faced with some major life changes and unexpected surgeries that knocked me off my feet. Looking back, I consider the illnesses and recovery time my greatest teachers toward becoming a better person, a more convincing musician, and a more effective teacher. I realized that I could not afford to ignore my health and that music alone was not going to restore what needed to be healed. While music would provide an impetus to work hard and push through this difficult season of losses, a physical discipline was needed that would restore my strength, much like discovering a new piece of music might re-energize the soul.
For most of my life, the concept of carving out time for self-care eluded me. Like so many professionals, I still struggle to justify time away from and strike a healthy balance with professional responsibilities and health and wellness. Yet the results of self-care yield many benefits from us to those to whom we are accountable. While being exemplars of stylistic integrity and appropriate and au currant performance practices are all essential, modeling physical fitness and well being are also important for our children, our students, and those whom we seek to mentor. Whether it is CrossFit that you love, or yoga, or tai chi, or running, or…, to quote Oprah, "What I know for sure is…" that the concept of body mapping and body image are inextricably bound. For organists who can justifiably claim the most intensively active music making process, CrossFit, for me, has everything to do with what I need to be doing in order to be an effective artist, teacher, and example for my students. If you wish to learn more about CrossFit, consider reading about it on the sites listed below. I also welcome your emails. And if you are looking for a physical fitness adventure that complements organ performance, and may even increase your dexterity and energy level, I invite you to find a CrossFit box, commit to the drills like you did with your scales and arpeggios, and let your technique grow. Be diligent, persevere with your goals, one movement at a time, like you did with the first organ work you ever learned: one note at a time, one beat at time. I would love to "see you at the box!"!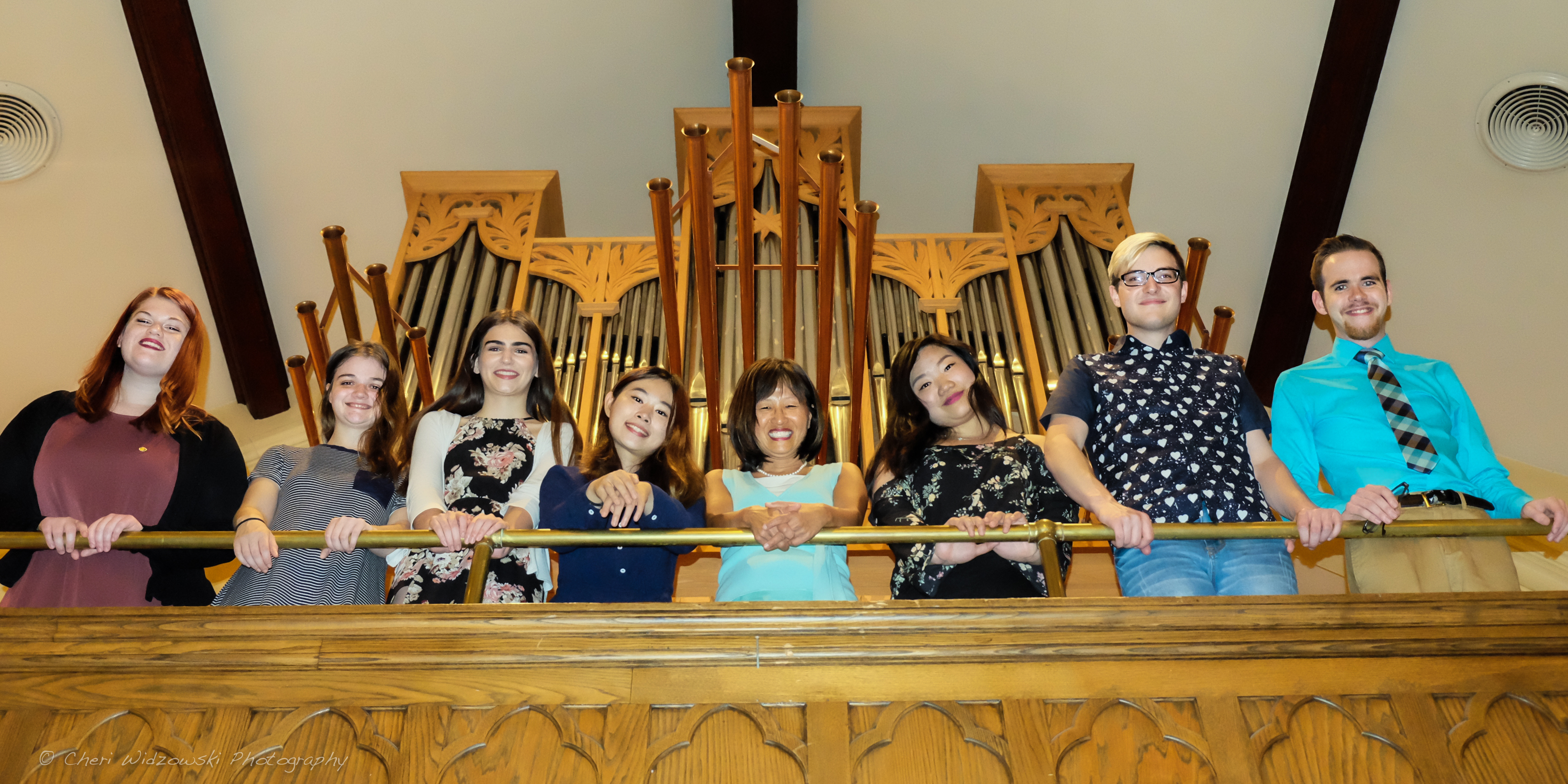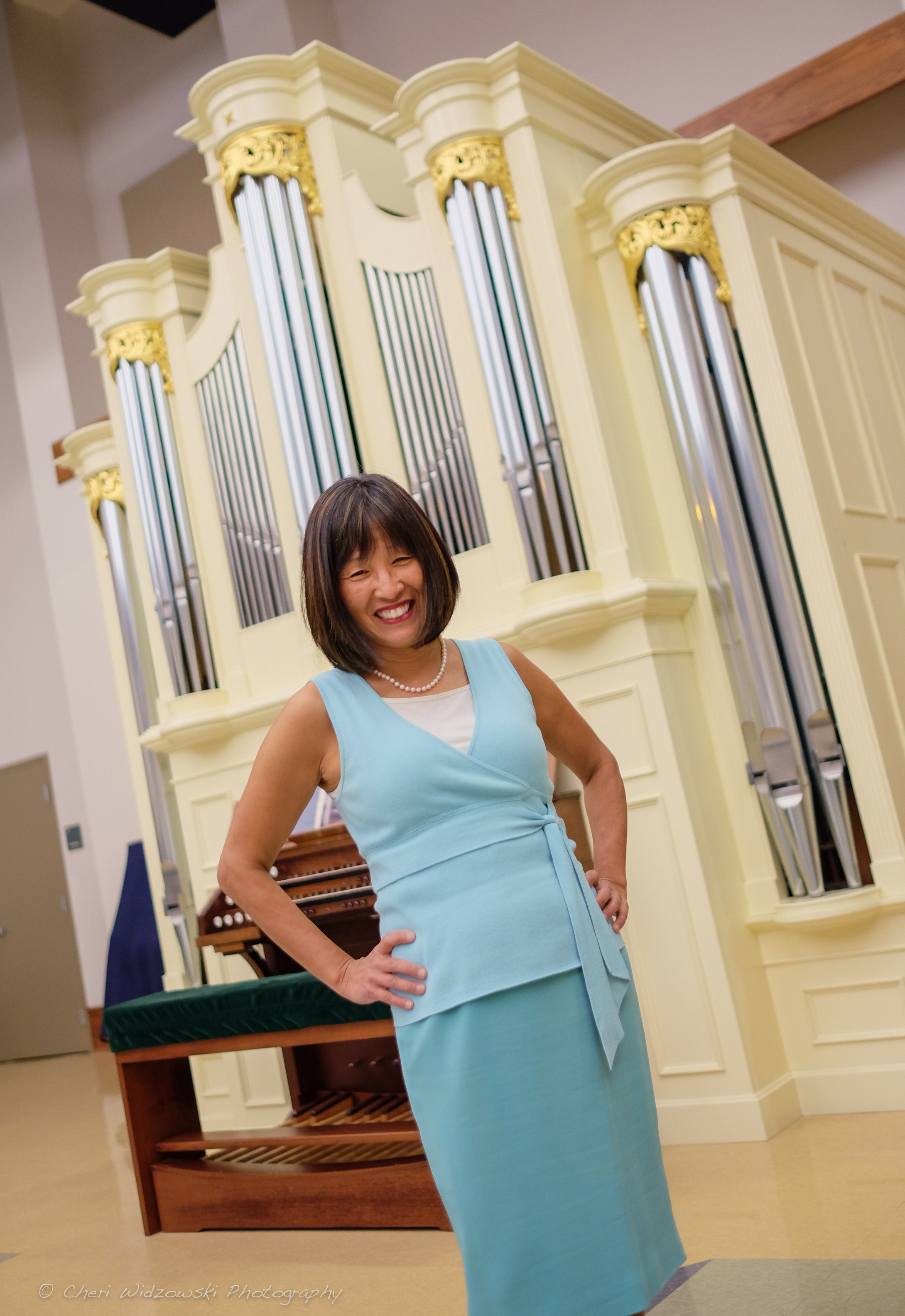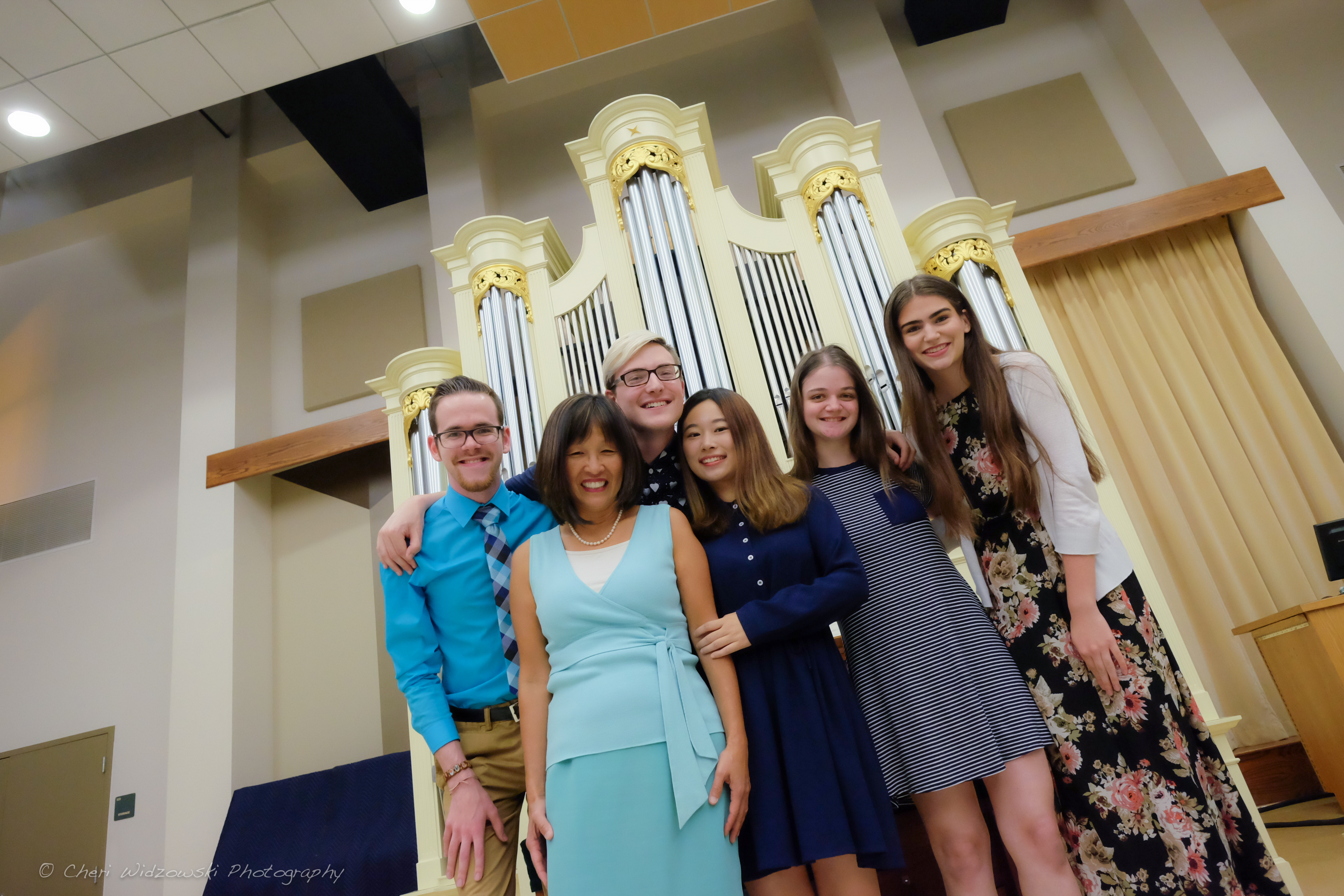 Websites for learning about CrossFit:
CrossFit.com has a great library of videos on the foundational movements
https://www.crossfit.com/exercisedemos/ (just scroll down past the "Featured Video" for the foundational videos)
CrossFit dictionary here: http://crossfitreflex.com/getting-started/crossfit-dictionary/
Here is "My Box"! http://www.greenfirecrossfit.net/
——-
Christine Clewell is Assistant Professor of Organ at the Indiana University of Pennsylvania (IUP) where she teaches organ, piano, aural and written theory skills. Dr. Clewell also serves as the faculty representative to the Carol Teti Memorial Organ Scholarship Committee, a non-profit organization that raises scholarship money for keyboardists. A graduate of Susquehanna University and IUP, on a Rackham Minority Fellowship, she earned her doctorate at the University of Michigan (U of M). She also serves as Parish Organist and Choir Director at Zion Lutheran Church in Indiana, PA. As an active recitalist, Clewell has been invited to perform recitals nationwide. As an alumna of the U of M, she was invited to participate in an organ study tour in France this past May, performing on the 1732 Andreas Silbermann organ at the Abatiale St-Maurice, Ebersmunster. In November 2015, Dr. Clewell performed the world premiere of Dan Locklair's INITIAL MEMORIES: A Divertimento for Organ and Wind Quintet. This IUP commissioned work was written for the Pogorzelski Yankee Organ which is housed at IUP on special lease thanks to the generosity of the American Guild of Organists (AGO). This world premiere was presented with members of the IUP voice and woodwind faculty. In April 2013, Dr. Clewell's written proposal was selected by the AGO to house its two manual, mechanical action organ at IUP. In April 2013, Dr. Clewell's written proposal was selected by the American Guild of Organists to house its two manual, mechanical action organ at IUP. Built by R. J. Brunner & Co., Silver Spring, Pennsylvania, the organ was bequeathed to the Guild from the late Ronald G. Pogorzelski and Lester D. Yankee, formerly of Bucks County, Pennsylvania Dr. Clewell is serving her second term as the elected Dean of the Indiana, Pennsylvania Chapter of the AGO (IAGO). Previous elected duties for the Pittsburgh Chapter of the AGO include the Executive Board at-large and serving as its competition coordinator for young organists from 2012-2015. Dr. Clewell has also enjoyed adjudicating invitations for a variety of organ and piano competitions in the tristate region of Pennsylvania. In January 2009 and April 2013, as a pianist, Dr. Clewell was invited to teach and perform at the University of Las Americas in Puebla, Mexico (UDLAP). These two trips were made possible because of university senate grants which were awarded to her to perform and teach chamber music repertoire written for cello, flute and piano.